What is Peering DB? Why should networks use it?
Any Networks looking for Peering, Public or Private Peering may have come across Peering DB. In this blog, we will tell you about what is Peering DB? Why should you have a properly Updated Peering DB Entry and How to get one? How it would be useful for my network or Organization?
What is Peering DB?
As per Peering DB is "PeeringDB is a freely available, user-maintained, database of networks, and the go-to location for interconnection data. Peering DB database facilitates the global interconnection of networks at Internet Exchange Points (IXPs), data centres, and other interconnection facilities, and is the first step in making interconnection decisions"
How Peering DB Started?
Peering DB is widely accepted Default Public Database for making Peering & Interconnection decisions. Created in 2004 by Richard Steenbergen. Previously Internet Exchange Points (IXP's) or Private Peering facilities (Colocation facilities) use to maintain a list for their Peering Partners. Today Peering DB is not only a Public Database but also a tool to collect information on the latest happenings in Peering World.
When I should create a Peering DB Entry.
When networks are Planning to initiate Peering at any Internet Exchange Point or at Private Facility they are mostly asked to show their presence concerned IX or Datacenter. So it becomes easy for any other Peers to understand Where you are available and
Peering DB entry acts as a First stop when deciding where and whom to peer with. The account can be read-only or read-write in nature. While creating an account, it is recommended to use your official email address or the email address which is used in the registry for allocating resource. The users are generally encouraged to put these details Public.
Peering DB A/C Creation Process.
1. Navigate to www.peeringdb.com and register a user account.
2. Confirm your email address by clicking on the link received on your email.
3. List affiliated network with your ASN and Organization Name. If already exists, create an affiliation with other networks which you need.
4. Wait for Peering DB to approve affiliation with the mentioned organization.
5. Go on the affiliated organization page and edit information. If your network is already added, then update Private and Public Peering Exchange Facilities.
6. Save the updated information and get listed on Peering DB.
7. It is suggested to keep the Information like contact details, Prefix Counts & Peering Facilities properly Updated.
DE-CIX India is proud to announce that we are Platinum Sponsor for Peering DB. We are always happy to help its community, If you facing any issues while updating the Peering DB entries, please drop us a mail at marketing@de-cix.in
To know more about DE-CIX India Internet Exchanges Services Visit here. To know more on Available Datacenters and IX Locations Visit here
Subscribe to Newsletter
Start Peering Now
To get your requirements fulfilled.Talk to us about How could you Peer with us in Mumbai & Get Connected to DE-CIX Mumbai.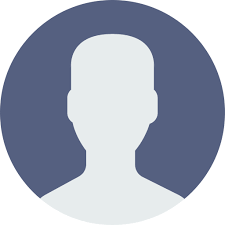 Bala Murali
Peering Manager+91 8879676834