Low latency and high bandwidth critical to cloud gaming experience: DE-CIX
This year, the world's largest computer games trade fair, Gamescom, will not take place as usual in the halls of the Koelnmesse trade fair in Cologne, Germany, but has been moved to the digital space due to the ongoing COVID-19 pandemic. Cloud gaming will again be one of the big topics this year: Following the recent launches of Google Stadia and Nvidia's GeForce Now, Telekom will officially promote its cloud gaming service MagentaGaming at Gamescom.
However, Dr. Thomas King, Chief Technology Officer at the Internet Exchange operator DE-CIX, sees major challenges that cloud gaming providers have to face. Two of the keywords are latency and bandwidth, which will determine the quality of cloud gaming in the future. Companies must also rethink their interconnection strategy in terms of user experience.
"The future of gaming seems to have been sealed: By 2025, the global cloud gaming market value is expected to increase to around USD 8 billion. The interest in cloud gaming is growing, which is reflected in the measurements at our node in Frankfurt, especially during the past months. 18 million people in Germany alone have used the possibilities of gaming during the ongoing pandemic. At peak times of the national lockdown in Germany, DE-CIX in Frankfurt recorded an increase in the use of cloud and gaming services of more than 50 percent. So the demand is enormous. "
Low latencies and high bandwidths crucial for excellent cloud gaming
But what are the technical factors that determine whether cloud gamers will have a first-class user experience? Dr. Thomas King adds: "Considering the increasingly realistic looking graphics of current games, it is clear that enormous amounts of data have to be transported from the server to the output medium. The growing demand for cloud and "as-a-service" services is also leading to a significant increase in data transmission. A normal HD stream requires about 3 to 5 Mbps. If it is instead a stream in 4K resolution, the bandwidth requirement increases additionally: Depending on compression, the stream can reach 20 to 50 Mbps. So when gaming takes place 100% in the cloud, where all data is processed and sent back and forth from servers and devices, it is essential that latency is kept to a minimum to ensure that services succeed with the user.
Every millisecond counts here. A gamer who plays a game hosted on an American server in Germany has to deal with lags – i.e. jerks in the game. After all, the transmission of data packets in this example takes about 60 milliseconds. In comparison: From the northernmost point in Germany to the southernmost point, data packets need only about 8 milliseconds.
Normally, this doesn't sound like much, but in online or cloud gaming this time difference becomes enormously noticeable. This means that cloud gaming providers have to select their servers and Internet nodes through which the game data is transported in such a way that they are closer to the gamers and the data path is thus significantly shortened. This can lead to choosing servers located in the same country or even in the same city as the users, so a gamer has a great gaming experience. This is also referred to as edge computing. Through such infrastructure measures and adjustments to interconnection strategies, gamers – no matter where they are on the planet – can be guaranteed an excellent cloud gaming experience. With the global, close-meshed network of DE-CIX Internet accounts, exactly this is possible: The game data is always and everywhere delivered close to the gamer."
Subscribe to Newsletter
Start Peering Now
To get your requirements fulfilled.Talk to us about How could you Peer with us in Mumbai & Get Connected to DE-CIX Mumbai.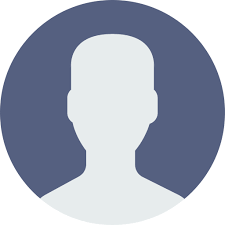 Bala Murali
Peering Manager+91 8879676834