DE-CIX Virtual Get-Together : Middle East & Asia
With several major industry events postponed or rescheduled, DE-CIX Team offers you a platform for Virtual meet up to meet the Interconnection Community in Middle East & Asia.
The DE-CIX Virtual Get-Together will be held on 22nd April, Wednesday at 1.30 pm IST focusing on the community in Middle East & Asia.
DE-CIX International CEO, Ivo Ivanov will give you an overview about DE-CIX, Business Continuity and future developments plans. We will answer all the questions you may have, and we welcome you to use this opportunity to discuss the challenges that an interconnection infrastructure faces during times like these.
Register Here for the DE-CIX Virtual Get-Together for Middle East & Asia
Update : We are grateful to all the 150+ Peers who attended the webinar. In case you missed it you can watch the recorded session here
First DE-CIX Virtual Get-Together:
The first DE-CIX Virtual meeting was successfully held on 7th April 2020 where more than 200 participants had joined to discuss infrastructure challenges faced during the COVID-19 crisis.
Ivo Ivanov, CEO DE-CIX International, Thomas King, CTO, and Christoph Dietzel, Global Head of Products & Research were the speakers for the webinar.
If you would like to visit the first virtual session you can download the presentation and view the recordings of the event with additional Q&A session. Register for the second Virtual get-together here.
For updates about future virtual get-togethers you can visit the global events list
Subscribe to Newsletter
Start Peering Now
To get your requirements fulfilled.Talk to us about How could you Peer with us in Mumbai & Get Connected to DE-CIX Mumbai.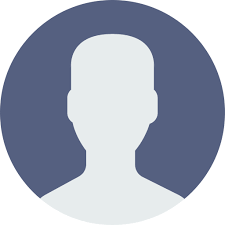 Bala Murali
Peering Manager+91 8879676834