DE-CIX Mumbai ranked second largest Internet Exchange in APAC
DE-CIX Mumbai is now ranked the second largest Internet Exchange (IX) in the Asia Pacific (APAC) region. The ranking is based on the number of networks connected at the IX. DE-CIX Mumbai currently has more than 270 networks peering at the exchange, making it also the largest neutral IX on the Indian subcontinent. The ranking is created by Peering DB, a freely available, user-maintained database of networks, and the go-to location for interconnection data. According to Peering DB, there are currently 148 IXs tracked in 29 countries in the APAC region.
"We are extremely proud to have achieved the rank of second largest IX in APAC on the PeeringDB leaderboard. It is our constant endeavour to be the "Best In Class" and the irrefutable leader across the APAC region, which has led to us making significant investments across all the touchpoints – something which ultimately results in greater customer experience. The adoption of our DirectCLOUD service continues at a rapid pace for both large enterprises and SMEs. Further, with a multi-locational expansion underway, DE-CIX has unambiguously demonstrated to the industry how it has significantly impacted and redefined the market", says Sudhir Kunder, Senior Vice President and National Head, DE-CIX Interwire, India.
During the global lockdown, DE-CIX Mumbai recorded peak Internet traffic of 1.3 Tbps.  With its main goal being to interconnect a growing number of cloud service providers, Internet service providers, and end-users, DE-CIX Mumbai has doubled its backbone capacity recently, taking the interconnection ecosystem to a whole new level. DE-CIX- Mumbai also launched its DirectCLOUD service to enable customers to connect to the global cloud services provided by Microsoft Azure, Google Cloud and Amazon Web Services over the award-winning DE-CIX Apollon platform.
PeeringDB is a freely available, user-maintained database of networks, and the go-to location for interconnection data. This database facilitates the global interconnection of networks at Internet Exchange Points (IXPs), data centers, and other interconnection facilities.

Subscribe to Newsletter
Start Peering Now
To get your requirements fulfilled.Talk to us about How could you Peer with us in Mumbai & Get Connected to DE-CIX Mumbai.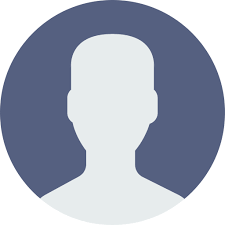 Bala Murali
Peering Manager+91 8879676834