DE-CIX India's Arnold Nipper Appointed to Board of APIX
DE-CIX India, operator of DE-CIX Mumbai, the largest Internet Exchange (IX) in the Asia Pacific, is pleased to announce that Arnold Nipper, Chief Technology Evangelist (CTE) of DE-CIX, has been appointed as Board Member of the Asia Pacific Internet Exchange (APIX) Association.
Commenting on the appointment, Arnold Nipper states that "Successful bread baking requires the right ingredients and the right environment, in addition to enough time to allow for growth, as any aspiring bread baker is well aware." The CTE of DE-CIX believes that DE-CIX India adheres to the same recipe in the operation of their IXs in Mumbai, Chennai, Delhi, and Kolkata, demonstrating their commitment to delivering the best interconnection services in the industry.
Membership in the board of APIX is set to have a big impact on both DE-CIX India and the Indian Internet Exchange industry. APIX is a collaborative identity in the APAC region, with members of APIX's leadership council coming from a variety of IXs in a range of countries. When it comes to IXs in India or the APAC region, Nipper's involvement in APIX will enable him to contribute world-leading best practices to the development and implementation of frameworks, technical infrastructure, and compliance policies. This will help to ensure global industry standards – already in use by DE-CIX India – are implemented across the board in the country.
Nipper's leadership role will also result in organic changes in the Indian Internet Exchange Industry, as well as a greater public awareness of the importance of Internet Exchange (IXs) in aspects such as traffic localization, optimization of latency and speed, and general public access to the Internet across national and international boundaries.
Arnold Nipper is one of the founding fathers of DE-CIX, the leading operator of Internet Exchanges in the world. He served as CTO/COO – responsible for operations and technical development as well as technical planning, installation, and the continuous expansion of DE-CIX – from 2000 to 2015, at which time he became the company's chief technology evangelist. Today, in its 32 locations in Europe, North America, the Middle East, and Asia, DE-CIX interconnects close to 2500 network operators (carriers), Internet service providers (ISPs), content providers, and enterprise networks from more than 100 countries, offering peering, cloud, and interconnection services. The combined connected customer capacity of all DE-CIX locations worldwide exceeds 90 Terabits, making it the largest neutral interconnection ecosystem in the world.
Subscribe to Newsletter
Start Peering Now
To get your requirements fulfilled.Talk to us about How could you Peer with us in Mumbai & Get Connected to DE-CIX Mumbai.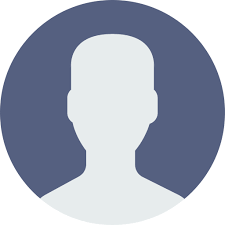 Bala Murali
Peering Manager+91 8879676834