DE-CIX India wins the Brand of the Year Award by The Global Hues
We are pleased to inform you that DE-CIX India has been named "Brand of the Year – 21" by the Global Hues team in the Internet Exchange Category. Over 60 Indian Award categories and Industry Verticals were represented at the event.
"The company's ethos has always been to make the internet an easily accessible network and to make Digital available for Everything to Everyone."  – Sudhir Kunder, Country Director.
In the span of four years, DE-CIX interconnection infrastructure in India has grown to 15 Points of Presence (PoPs), all of which are located at World-Class Data Centre facilities with greater geographical density and locational redundancy.
DE-CIX India is country's Largest Internet Exchange, focusing on providing Premium Interconnection Platform Services and Operating a wide range of Carrier and Data-Center Neutral Exchange, as well as interconnecting a large number of Internet Service Providers (ISPs), Content Delivery Networks (CDNs), Over The Top (OTT) players, DNS root servers, national and international Telco networks, and Social Media Networks in all major metropolitan areas.
The journey has been incredible over the last two years, with:
470+ networks from India and SARRC countries on a world-class Infrastructure Interconnection Platform with a peak traffic of 2.3 Tbps.
DE-CIX Mumbai is the Largest Internet Exchange in the Asia-Pacific Region amongst 153 IXs in 29 countries.
DE-CIX India has the highest uptime, setting a Global benchmark for others to follow.
"The Fastest Growing Interconnection Platform" Award from the Global Achievers Award 2021.
 DE-CIX DirectCLOUD has been named "Cloud Innovator of the Year
 DE-CIX India has been named in Capacity Media's Top 10 players helping the digital India vision to transform India into a digitally empowered society.
Launched a Single Access Number for all customer touch points for faster response times.
Subscribe to Newsletter
Start Peering Now
To get your requirements fulfilled.Talk to us about How could you Peer with us in Mumbai & Get Connected to DE-CIX Mumbai.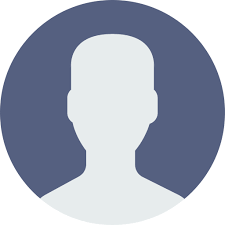 Bala Murali
Peering Manager+91 8879676834