DE-CIX India establishes a new point of presence at GPX2 in Mumbai
DE-CIX India, the largest carrier and data center neutral Internet Exchange (IX) operator in the Indian market, establishes its sixth point-of-presence (PoP) in Mumbai at GPX2. With this launch, the DE-CIX interconnection services, such as GlobePEER and DirectCLOUD, are available immediately to customers.
DE-CIX Mumbai is now present in six data centers across the financial capital. The state-of-the-art facility, supported by a secure and carrier-neutral environment at GPX, facilitates DE-CIX's offering of easy and reliable interconnection to all customers, whether they are content providers, Internet Service Providers or telcos. Customers now have the opportunity to interconnect at any of the six data centers according to their requirements and needs.
"Interconnection is the key to acceleration and growth of the Internet in any country. Data centers today are the warehouses of the digital economy; providing a home not only for the data itself but also for the platforms and applications that have become so ubiquitous in the modern world.
With this new PoP, DE-CIX reaches additional customers with low-latency edge requirements and helps them to cost-effectively extend their reach. These powerful, flexible, and scalable DE-CIX interconnection solutions enable GPX to meet the rapidly growing connectivity needs of clients from all verticals across the globe," says Sudhir Kunder, Senior Vice President and National Head, DE-CIX Interwire, India.
DE-CIX India serves around 250+ networks in India with presences in GPX1 and GPX2 Mumbai, Web Werks DC2, Netmagic DC5, STT Telemedia DC, and Sify Technologies Rabale. DE-CIX is the only Open-IX certified IX in India, connecting the ISPs, content delivery networks, cloud companies, OTTs, and other network providers, along with educational institutes in the connected networks.
DE-CIX, headquartered and founded in Frankfurt, Germany, celebrates 25 years in the global interconnection industry this year. DE-CIX operates four exchanges in India, DE-CIX Mumbai, DE-CIX Delhi, DE-CIX Chennai, and DE-CIX Kolkata.
Subscribe to Newsletter
Start Peering Now
To get your requirements fulfilled.Talk to us about How could you Peer with us in Mumbai & Get Connected to DE-CIX Mumbai.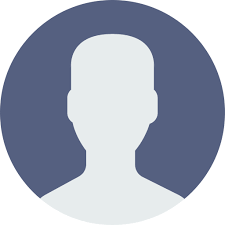 Bala Murali
Peering Manager+91 8879676834