DE-CIX Mumbai at FTTH India Summit 2019
Team DE-CIX Mumbai attended the 3rd Edition of FTTH India 2019 on 27th September at The Leela, Mumbai.
Mr. Vivin Varghese, VP at DE-CIX Mumbai, addressed the audience about readying ISP's for the Gigabit Era where he spoke on How Internet Evolved and role of Internet exchange(IXP's) in helping Internet service providers(ISP's) to provide faster Internet speeds.
Team DE-CIX Mumbai was delighted to work as IXP Partner and invite their customers to this event. Team DE-CIX Mumbai was also present to give more insights on ISPs, Peering and DNS Root Servers in the metro cities of India.
We were thankful for the opportunity provided by Bharat Exhibitions to us.
About FTTH India Summit 2019:
The FTTH India Summit 2019 is organized by Bharat Exhibitions known for corporate events & promotions. FTTH networks' ability to deliver high bandwidth has made investments in infrastructure very important for different operators. The summit focused on the recent trends in FTTH Technology. The major sponsor of the event was Reliance Jio and other telecom companies. The event acknowledged important personnel like Smt. Aruna Sundararajan IAS (Retd.) Former Secretary, Telecom, DoT; Mr. Himanshu Kapania, Director, Vodafone Idea Limited; Vice Chairman, Board of Grasim Industries; Member, Business Review Council (BRC), Aditya Birla Group; Mr. Anuj Jain, President – Jio GigaFiber Business, Reliance Jio and others.
Date : 27 Sept 19
Location : Mumbai
Subscribe to Newsletter
Start Peering Now
To get your requirements fulfilled.Talk to us about How could you Peer with us in Mumbai & Get Connected to DE-CIX Mumbai.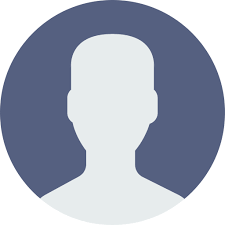 Bala Murali
Peering Manager+91 8879676834