DE-CIX India at ABCD Expo 2019
Hello Networkers, we are pleased to announce that Team DE-CIX India will be attending 8th ABCD Expo 2019 during 14th – 16th Nov 2019 happening at Codissia Trade Fair Complex, Coimbatore. ABCD Expo is one of the exhibitions for Cable TV & Broadband operators in South India covering topics such as Latest trends in IOT, future of Internet industry, recent trends in IPTV/OTT platform, awareness on telecom policies etc.
About ABCD Expo:
8th ABCD EXPO 2019 organized by Kerala Cable TV Federation & South India Co-ordination Committee. This event aimed at introducing the endless possibilities of the technology and spreading the advances made in three states of South India including Tamil Nadu, Kerala, Karnataka, Telangana & Andhra Pradesh to discuss and explore the challenges faced against corporates in the IPTV/OTT. The exhibition had attracted over 25000 unique visitors and over 400 brands participants from more than four states in South India in 2018.
We look forward to welcoming you in Coimbatore, a city that is characterized by cultural, historical relics and technological prowess and a promising place for those who like to discover more.
Team DE-CIX India has some special promo offers for members connecting to DE-CIX Chennai. Visit our Booth no. 38 at Codissia Trade Fair Complex, Coimbatore
To know more about peers and services, contact us on +91 7045016500 or sales@de-cix.in
Date : 14th - 16th Nov 19
Location : Coimbatore
Subscribe to Newsletter
Start Peering Now
To get your requirements fulfilled.Talk to us about How could you Peer with us in Mumbai & Get Connected to DE-CIX Mumbai.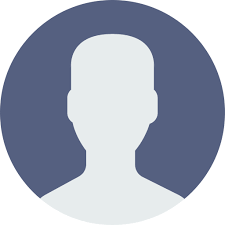 Bala Murali
Peering Manager+91 8879676834