A Complete Guide to an Internet Exchange Point
What does an Internet Exchange Point do? How does it work? What benefits does it provide, and why are more and more ISPs turning to them? Find out here:
What Is An Internet Exchange Point?
An Internet exchange point (IXP) is a network point at which Internet service providers and Content Delivery Networks exchange Internet traffic between their networks. At an IXP, all participants' networks interconnect via common switching equipment instead of via each other's internal infrastructure. Each participant in an IXP generally has two connections to every other participant's networks: one for incoming traffic from peers at a lower speed which will be delivered internally, and another for sending higher-speed traffic to peers external to that organization. Thus, an IXP allows Internet service providers to exchange high volumes of traffic among themselves without incurring these costs on their own infrastructure or purchasing transit services from any other entity. Inbound data can come at higher speeds without being throttled by low-speed customer connections, and outbound data can be delivered more quickly with fewer hops across different networks.
The growth of Internet traffic over time is staggering: At its inception, on October 29th, 1969—the moment you've likely heard about as being the birth of the Internet—less than 5 kilobytes of data was transmitted over ARPANET. Forty years later (as of November 2010), ARPANET alone transferred an astounding 10 petabytes of data per day! As such, ISP-to-ISP connections using IXPs are not something we need today because there isn't enough capacity built into the Internet infrastructure to support them yet. This will change soon, though. As Web 2.0 and social media continue to grow in popularity and importance, ISPs will start building more connections between each other so that every device, no matter where it is physically located in global networks, can access all services.
Benefits Of An Internet Exchange Point
IXPs allow organizations with direct connections to exchange Internet traffic without paying for transit. Traffic can be transported between exchanges using any protocol and topology with no restrictions. They provide a more efficient route of network traffic by eliminating intermediate providers. An IXP also eliminates congestion and packet loss in networks caused by downstream providers at peering points. Another major benefit of IXP is network resilience.
An Internet exchange point (IXP) is a large and geographically distributed network of IP routers through which many Internet service providers (ISPs) exchange Internet traffic. This architecture allows local ISPs to connect and exchange traffic with each other rather than send all traffic out through their international links. Traffic from one IXP can be quickly switched to another if there is a link failure or if there are problems with any of the equipment in a particular IXP.
The simplest way of defining it is as a physical location where Internet service providers (ISPs) interconnect, forming a point through which data can pass directly between them. So, essentially, Internet exchange points are places where ISPs come together—usually in a neutral, third-party building or at least not in their own facilities—to trade traffic freely and without being charged.

To conclude
Internet Exchange Points are a great way to exchange internet traffic between various networks that do not have direct connections. It can significantly lower latency and increase overall network performance. This write-up aims to give you a basic understanding of what an Internet Exchange Point is, how it works, and its benefits.

Subscribe to Newsletter
Start Peering Now
To get your requirements fulfilled.Talk to us about How could you Peer with us in Mumbai & Get Connected to DE-CIX Mumbai.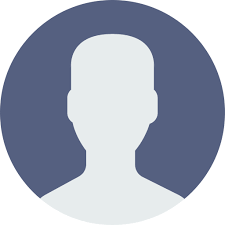 Bala Murali
Peering Manager+91 8879676834