Best ISP Practices: While connecting to an Internet Exchange
Internet Exchange is a physical infrastructure through which Content Aggregators and ISP's exchange internet traffic. More advancements in IX technology have been seen over the last 10 years.
Normally, the success of an IXP should be measured by its ability to sustainably contribute to the development of the Internet ecosystem within its community. Growth in the number of members connecting to IX encourages to exchange the internet traffic and keep it local.
Members connect to Internet exchanges to peer directly with other ISP & content networks which results in lower reliance on Internet transit, with improved reliability & efficiency. As per Peering DB, there are now more than 600+ public internet exchange points. The main features of IX are to provide route-server peering.
The peering policy of an IXP is normally categorized as Bilateral & Multilateral (Route Server) Peering.
The Bilateral Peering policy allows each network operator to choose which other network operators it wants to exchange traffic with. Peering connections must be manually established through coordinated technical action taken by both parties in the peering relationship.
Multilateral/Route Server Peering policy allows all the operators connected to the IXP to automatically exchange traffic with each other by making a single connection to a central service called a Route Server. This makes it easy for network operators to establish and manage large numbers of peering relationships at the exchange.
While configuring these peering at IX, many issues have been reported with respect to misconfiguration of routers by new members. Some of the issues reported include unwanted broadcasts, MAC Flooding, ICMP redirects, misconfiguration of Rules & Filters.
ISP's should be aware of the best practices while connecting to Internet Exchanges.
Download this documents presented at JANOG on "IX Configuration Best practices"
DE-CIX India provides Bilateral Peering & Route Server Peering through its world-class infrastructure backed by DE-CIX. This allows 220+ Networks to interconnect with each other.
Subscribe to Newsletter
Start Peering Now
To get your requirements fulfilled.Talk to us about How could you Peer with us in Mumbai & Get Connected to DE-CIX Mumbai.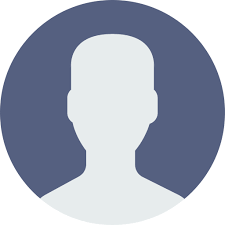 Bala Murali
Peering Manager+91 8879676834