5 Advantages of DE-CIX Enabled Data Centers
Reduction in Cost
Companies need ever-increasing amounts of bandwidth – video conferencing, a multitude of SaaS applications, video streaming, and the likes, all demand fast, efficient connections. Moreover, this comes at a cost.
When you peer with DE-CIX India, you interconnect with a large number of Internet service providers (ISPs), content delivery networks (CDNs), over the top (OTT) players, DNS root servers, national & international telco networks, and social media networks in all major
metropolitan areas, which helps Indian networks to keep their Internet traffic local.
Most often, companies connect via IP transit: you pay a network for Internet access. With peering, however, two or more networks exchange traffic cost-neutrally with each other. By connecting to an Internet Exchange, networks can peer with hundreds of networks.
In many cases, all around the world, the cost of traffic via peering at an Internet Exchange is also far more economical than using transit. Many organisations are therefore turning to peering services to reduce costs.
Improved Latency 
There are many applications and technology areas in which latency plays an important or even decisive role.


Latency is the delay between a user's action and the response to that action from a website or an application – in networking terms the total time it takes for a data packet to make a round-trip. It is measured in milliseconds, and Internet quality depends on it.
Peering gives you control over where your network exchanges traffic with other important networks.
You control where to hand over the traffic (which city/which Internet Exchange) and you have control over your backhaul and the peering port usage. As the other network also has this control, together with your peering partner, you have controlled end-to-end handling of your valuable traffic streams.
Secured Interconnected Network
Working Internet infrastructure is a key element in today's social and economic world. Due to its importance for the Internet, DE-CIX is classified as an operator of essential services. To fulfil the requirements of an essential service, DE-CIX defines three main security goals, which apply to all data which is handled by its systems:
Confidentiality,
Integrity, and
Availability.
With Security being an important aspect of the modern Digital Infrastructure, DE-CIX secures your network with our best-in-class Services.
Resilient Networks
With DE-CIXs Best-in-Class Service, you can benefit from the DE-CIX Apollon technology and deliver highly Secure, Stable and Resilient connectivity to your customers. In addition to the interconnection platform we will build in your data center, you can interconnect with our platform and be part of the growing DE-CIX interconnection ecosystem. Your customers can exchange data with hundreds of networks and connect to multiple cloud service providers with this connection.
DE-CIX India is known for its Resilient Network. During the pandemic, DE-CIX India made significant investments in network resilience. One of the most important services that the company was able to provide to its customers was network availability. It intelligently handled the massive demand that emerged as a result of the shift from working in offices to working from home.
During the cyclones, Tauktae (2021) and Nisarga (2020) hit Mumbai and affected the major players in the interconnection industry, but DE-CIX services continued to function normally. We were able to acquire customers in large numbers, and we were able to achieve 1419G upgrades in one year there by showing constant faith in DE-CIX services.
Greater Accessibility of Interconnected Data Centers
Interconnection Platform like DE-CIX enables the interconnected Data Centers ecosystem, which helps to provide better accessibility and makes it easier for local providers to access the data easily.
With 16 DE-CIX Enabled Data Centers all over the country, ISP can easily access these data centers. They are located in 4 major metros of our Country: Mumbai, Chennai, Delhi and Kolkata.
So If a person from Kochi wants to connect at a DE-CIX Enabled Data Centers, the greater accessibility feature helps to connect easily without any hassle.
The greater accessibility, robust, resilient and secure network along with DE-CIXs best-in-class Services makes us the number one choice for Interconnection in the Country.

Subscribe to Newsletter
Start Peering Now
To get your requirements fulfilled.Talk to us about How could you Peer with us in Mumbai & Get Connected to DE-CIX Mumbai.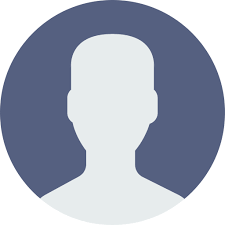 Bala Murali
Peering Manager+91 8879676834