10 Reasons to peer: 1. Peering Raises Your Revenue
Peering is a process in which two or more networks exchange traffic, and it can help you to make the most of your resources and expand your network for the benefit of your business.
From reduced cost to improved user experience, peering has many benefits for all sorts of organizations, from small hosting providers to Internet Service Providers (ISPs) and content delivery networks, and on to enterprises. In our new article series, we take a look at 10 different reasons why you should give peering a go. In the first installment of our "reasons to peer" series, we explain how peering can help you to make more money by offering a better service to your customers.
Shortest possible path to your target networks
If you are an ISP or a carrier, you provide your customers access to other networks. These customers can, and often do, have more than one provider, which puts you into direct competition in terms of delivering the customers' traffic. If not steered manually by the customer, there is exactly one reason that decides who delivers the most traffic to the customer: The network who can deliver the shortest path wins the largest amount of traffic.
Peering helps you to shorten the paths to other networks compared to classical IP transit. With transit, it could well be that the customer's target network sits behind multiple transit carriers, and if your competitor can offer a path with fewer hops, the traffic will go through their network. With peering, you can offer direct or shorter routes to the networks your customers are trying to reach.
More traffic, more revenue
So, to put it simply: By introducing peering and offering direct and shorter routes to networks, you win more traffic from your customers and competitors, which means more revenue for your business.
Subscribe to Newsletter
Start Peering Now
To get your requirements fulfilled.Talk to us about How could you Peer with us in Mumbai & Get Connected to DE-CIX Mumbai.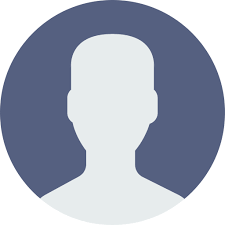 Bala Murali
Peering Manager+91 8879676834